Our History
Honleader is one of the leading companies in China regarding the design and construction of industrial resistance heaters.
We specialized in the design and construction of various resistance heaters and heating elements used in the application of heating in various industrial fields.

Thanks to the years of experience in the resistance heaters field, and compared to the others competitor, Honleader is able to count various sectors, offering exclusive and more cost-effective heater solutions.
Through 20+ years of development, Honleader not only masters the leading and mature electric heating product design, research and development, manufacturing technology, but also integrates the industry's high-quality supplier and customer resources to make your business more profitable.
Our Factory
Honleader is located in Jiangsu Province, China,near to Shanghai. As a global supplier in the Industrial heaters and heating elements and other heaters, Honleader is to create added value for customers around the world.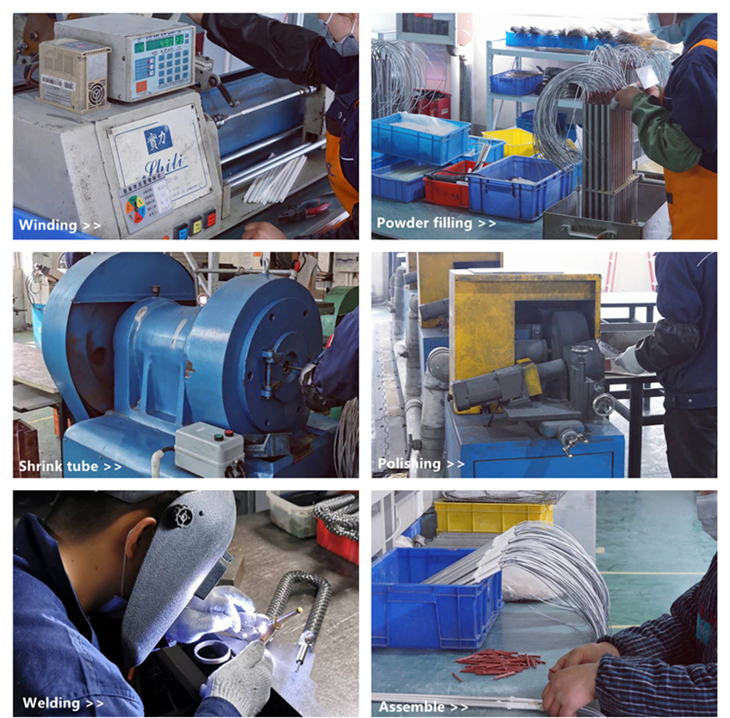 To Be The Best Manufacturer of Industrial Resistance Heaters In China!
Our Product
Honleader Products includes the following:
1. Immersion Heater
2. Tubular Heating Element
3. Cartridge Heater
4. Flexible Heater
5. Infrared Heater
6. Mica Heater
7. Ceramic Heater
8. Thermocouple Sensor
9. Coil Heater
10. Industrial Heating Equipment
11. Explosion-proof Heater
......
We supply resistance heaters all over the globe to a wide range of companies worldwide, ranging from large multinational organizations to small individual companies.
Please contact us if you'd love to learn more, maybe one day we can work together and make your business more profitable.
Our Certificate
We always feel that all success of our company is directly related to the quality of the products we offer.
Our products meet the highest quality requirements as stipulated in ISO9001, ATEX, CE, Rohs certificates and our stringent quality control system.
Production Market
We have customers from both domestic market and oversea market, main sales market:
North America 23.00%
Europe 20.00%
Asia 18.00%
Mid East 17.00%
South America 14.00%
Africa 8.00%
● Our service
We support custom-made,logo,packaging,OEM and more.
We have full confidence to meet your quality level.
Quick delivery time with good quality and much better price and excellent service.
Please let us know if you would like to check samples and learn more,let's talk in details.
You are welcome to contact us whenever any queries arise. Our team will work out the best design and quotation solution for your review within 24 hours.